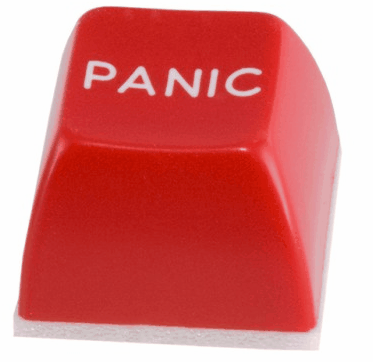 Don't think about what the market's going to do; you have absolutely no control over that. Think about what you're going to do if it gets there.
"Deciding when to cut your losses is one of the toughest decisions for anyone to make, but traders at the top of their game know that they always have to make the decisions they need to make, which may or may not be the ones they want to make"
Nifty made a new 52 Week Low today at 4641 today and tomorrow we have expiry things can get real scary tomorrow.
Market broke 2010 Low 4675 but today closed above it.. Break of 4675 on closing basis Nifty will fall another 25-30%.. It has happened 3 times before in 94,2000 and 2007 Market broke previous year low and corrected 28.8,23.2 and 37% respectively.
You can look back the charts from 1990 to verify the information. We had a price damage now we will have time correction also where market will languish between a trading range and trading volumes and interest of market participants will be very less. For time correction to happen Nifty should stop making lower lows on daily and weekly charts.
Nifty Daily

Nifty Daily has broken the Aug low of 4720 today and was unable to close above it. Unable to close above the breakdown level shows the intensity of fall and selling pressure coming at higher levels. Break  and close  below 4675 the above observation will become active we might continue with this fall.
Just have a look at Jan-11 Nifty Price trend.. It is following the same trend In November 11.  Market making new low every day a trending fall and a final capitulation fall by end of Month ie starting week of December series we can see a bottom till than price correction can continue if History has to repeat as in Jan/Feb11.
Expiry is more of a Psychological game Why?
Nifty Range for November Expiry 5400-4641=759 Points.

Nifty Range from Expiry to Expiry: 5191-4641=550
So Bulls are in Pain ie. They need to square of there position to provide the Market to Market margin for Open Position.
Now think from  the perceptive of Trader holding shorts .
Trader is in profit and he know traders holding longs need to square off there positions so he can just hold on to its shorts as he know market will fall more once the long gets squared off so it becomes a viscious cycle in which the traders who are in pain bears more pain.
Market will always move in line of least resistance so now you just think where will be least resistance upside or downside ?
FII F&O data Sheet
FII shorted 54K Nifty future today as it becomes a breakdown trade as Nifty is breaking down Aug low and making a new low for 2011 and Open Interest of FII  876891 which is highest in last 4 series, which means more pain will come tomorrow. FII have been shorting from past 8 trading sessions.
4700 PE has highest OI of 5,862,300 so not much support on downside.
Buy above 4722 Tgt 4746 4780

Sell below 4640 Tgt 4610,4565 and 4538

My expected Expiry range is between 4630-4600
Follow on Facebook during Market Hours:  http://www.facebook.com/pages/Brameshs-Tech/140117182685863